Collect as ticket or collect to list
Deskhero's forms provides a flexible and easy-to-use solution for collecting structured data from customers or other users.
The form submissions can be collected in two different ways, either as an entry in a existing list, or as a ticket in the customer support system.
Collecting data in a list is useful for conducting surveys, receiving interest, or any other data collection purposes. When collected as a ticket, each form submission will create a new ticket with structured data input, which is helpful for support teams who want to receive tickets with more structured data than just subject and body.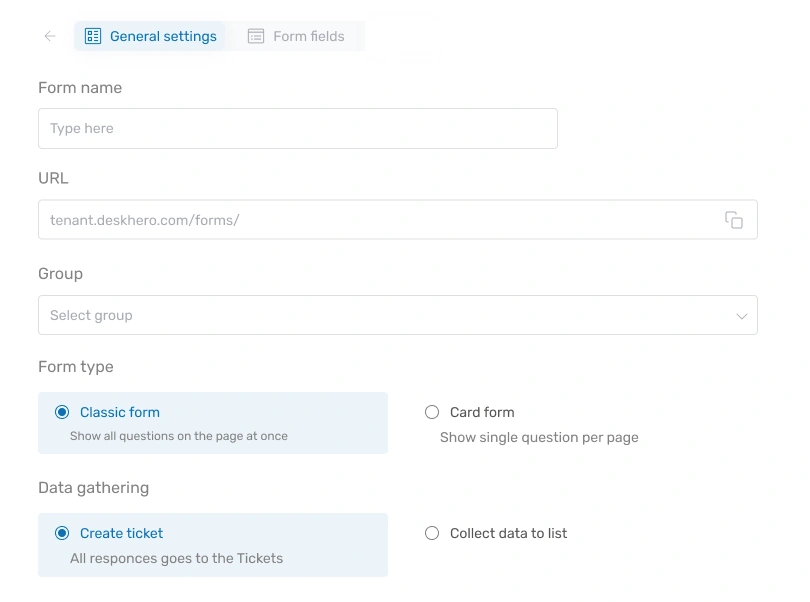 Collect, manage, and analyze data
Deskhero's form feature is a powerful tool for businesses and organizations looking to streamline their data collection process. With the ability to easily customize forms, collect information in different ways, and access the collected data from a centralized location, Deskhero makes it simple to collect, manage, and analyze data. Whether you're conducting a survey, collecting customer feedback, or organizing data, Deskhero's form feature has you covered.