Personalize the portal
The Deskhero help center or self-service portal is a crucial part of your company's online presence and can be tailored to perfectly reflect your brand. With Deskhero's customization options, you have the power to personalize the portal to align with your company's unique look and feel. This includes the ability to upload your company's logo, set the color schema, and choose design elements that match your brand's visual identity.
By doing so, you can create a seamless experience for your customers and reinforce your brand's messaging every time they interact with your support system.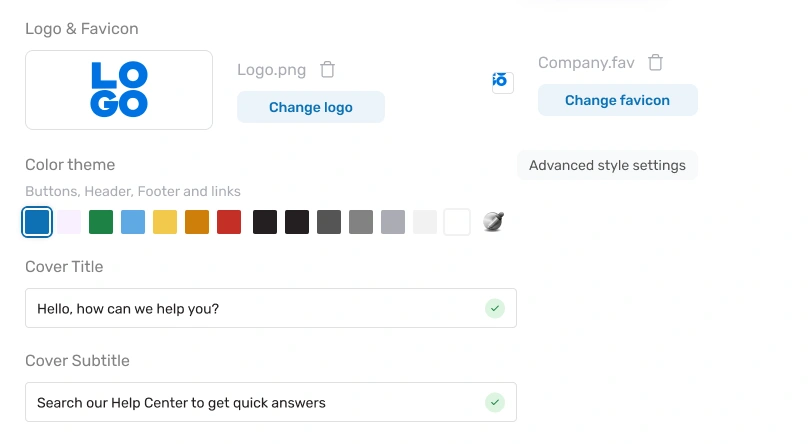 Reflective of your brand
With Deskhero, you have the tools you need to create a help center that's both effective and reflective of your brand.