See all changes made over time
The ability to track and revert changes can be a useful tool since the history of each article is kept, allowing you to see all changes made over time and revert to a previous version if necessary.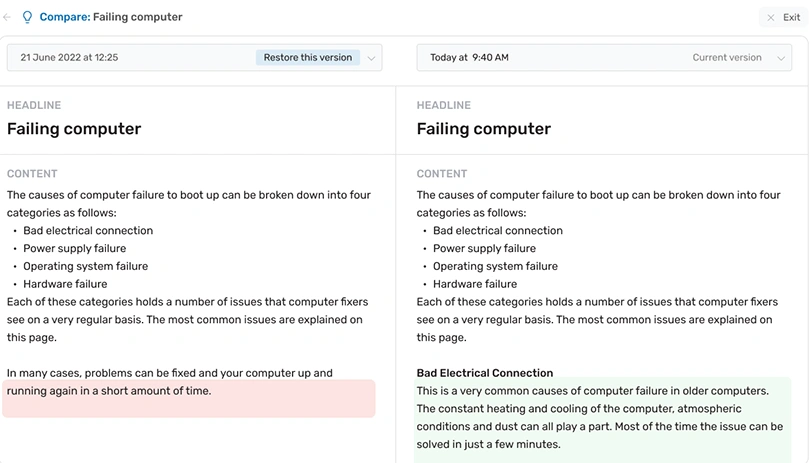 Easily track changes
This feature helps to ensure that your knowledge base is accurate, up-to-date, and that important information is never lost. By being able to easily track changes, you can maintain control over the information stored in your knowledge base, and make sure that it remains relevant and useful to your team and customers.