Change multiple list entries
Batch update makes it easy to change multiple entries or tickets at once. You can use filters to select the items you want to update, then use the batch update modal to make changes to any field. This saves you time and effort by allowing you to make updates to multiple items in one step, rather than having to update each item individually.
Whether you need to change the status of multiple tickets, assign them to a new team member, or update the due date on multiple list entries, batch update makes it simple and efficient.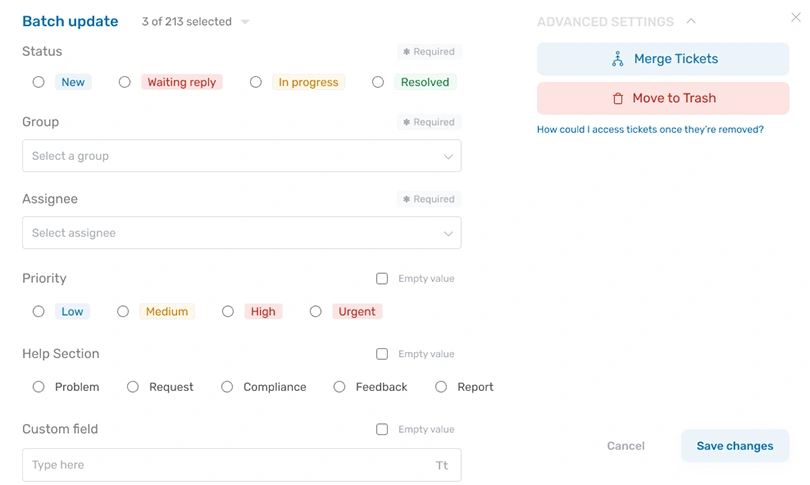 Update fields in bulk
With batch update, you have the ability to update fields in bulk and make changes to your data with just a few clicks, making it an incredibly powerful tool for streamlining your workflows and managing your data more effectively.