Comprehensive view of important events
The Activity Log is a feature in Deskhero allows tenant administrators to have a clear and comprehensive view of important events that have taken place within their tenant account.
This includes critical activities such as logins, password changes, permission changes and more, which have been made across all users. This feature provides tenant administrators with increased visibility and control over their account, as well as a clear audit trail of user activity for security and compliance purposes.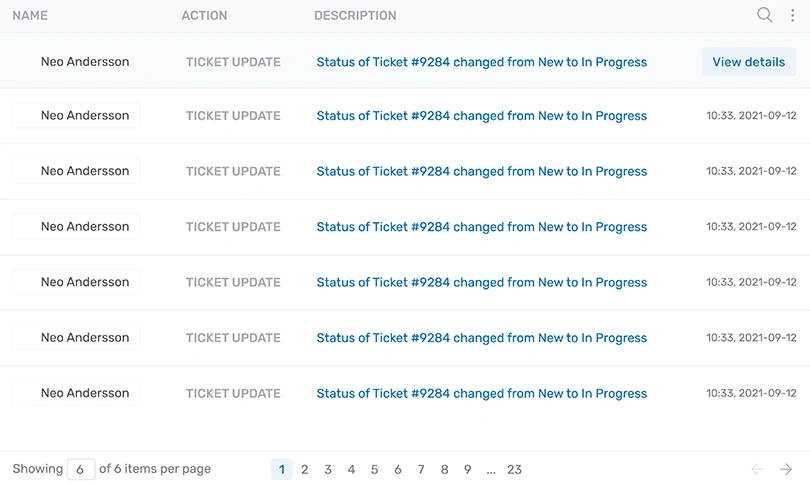 Monitor user activity
With the Activity Log, administrators can quickly and easily monitor user activity to ensure that their account remains secure and well-maintained, and can also quickly identify and address any potential security concerns.