Submit support requests
The Deskhero self-service portal provides an easy and efficient way for customers to submit support requests. The portal includes a form for creating tickets, which allows customers to provide structured and detailed information about their issue. With the form, customers can choose from a range of fields to fill in, ensuring that all relevant information is captured. This can include, but is not limited to, the subject of the issue, a description of the problem, and the relevant category for the issue.
Additionally, any additional fields created by the tenant owner can also be included in the form, giving even more detail about the customer's issue. This helps the support team quickly understand the customer's needs and respond accordingly.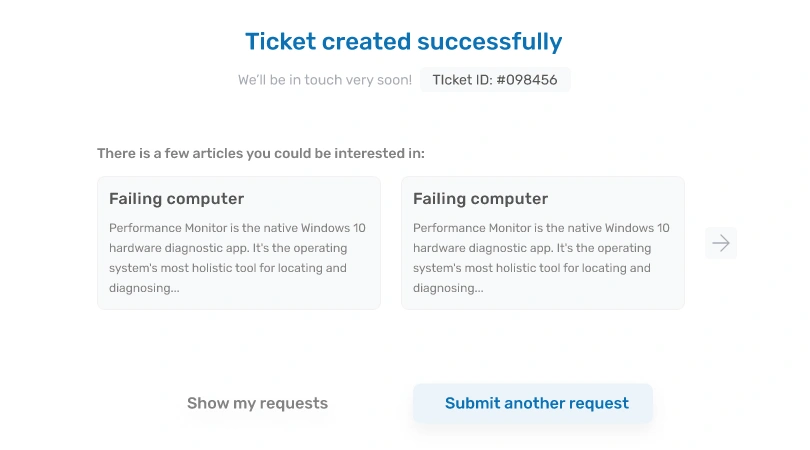 Tailored to the customers specific needs
With Deskhero's forms in the help center, your customers will have a streamlined experience when creating a ticket. Thanks to the use of logical steps, the questions they are asked will be tailored to their specific needs. As they provide answers, the form will dynamically update, presenting only the most relevant information and narrowing down their options to ensure the most efficient and effective ticket submission process.