Track Your Support Requests with Ease
For customers who are logged in, the Deskhero self-service portal provides the ability to follow up on their submitted tickets. This means that customers can easily see the status of their support requests and any updates or responses from the support team. This feature is designed to provide transparency and accountability in the support process, and to help customers feel informed and in control.
The portal also allows customers to add comments or provide additional information, ensuring that the support team has all the necessary information to resolve the issue. The ability to track and follow up on tickets through the portal saves time and makes the support process more streamlined, giving customers a better experience overall.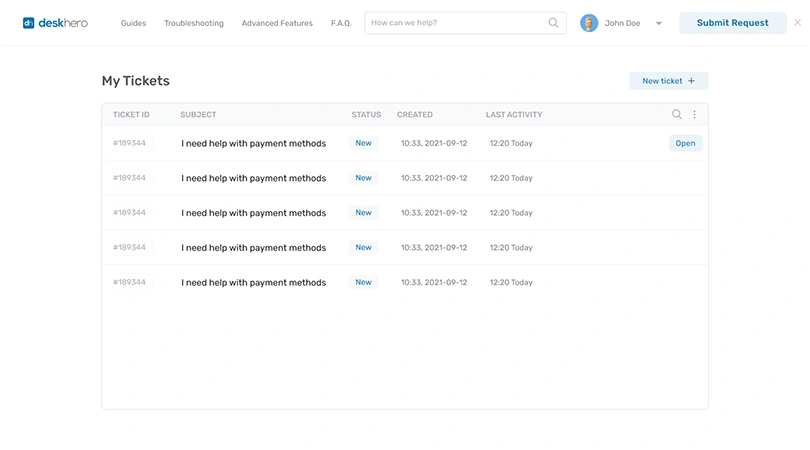 Ticket conversations will also be sent as emails
For customers who are not logged in, they will still be able to follow up on their tickets through email. All ticket conversations will be sent as emails, allowing them to reply directly to the email, ensuring that they are always kept up-to-date on the status of their support requests