User-friendly and intuitive interface
The knowledge base articles in Deskhero are equipped with a rich text editor that provides a user-friendly and intuitive interface for creating and formatting articles. With a wide range of formatting options, including headings, lists, images, and code blocks, you can ensure that your articles are well-structured and visually appealing.
The editor also enables you to add custom styles, insert tables and media, and add interactive elements such as links and buttons, making it easy to create engaging and informative articles. Whether you are creating internal documentation or public-facing knowledge base articles, the rich text editor allows you to effectively communicate and share information with your team and customers.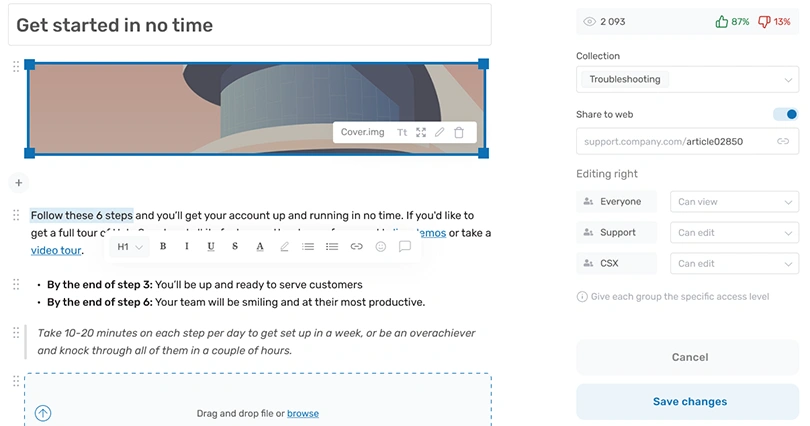 Can it solve all needs?
The rich text editor is the core of the knowledge base article, but its in good companion with the categorization tool, tags and attachments feature, making it easier for your team and customers to find the information they need.