Manage users with ease
User groups in Deskhero allow for better management of user access to different features and information within the platform.
By assigning users to specific groups, administrators can control what tickets, lists, and knowledge base articles a user can view and interact with. This helps to keep the platform organized and ensures that users only see the information that is relevant to them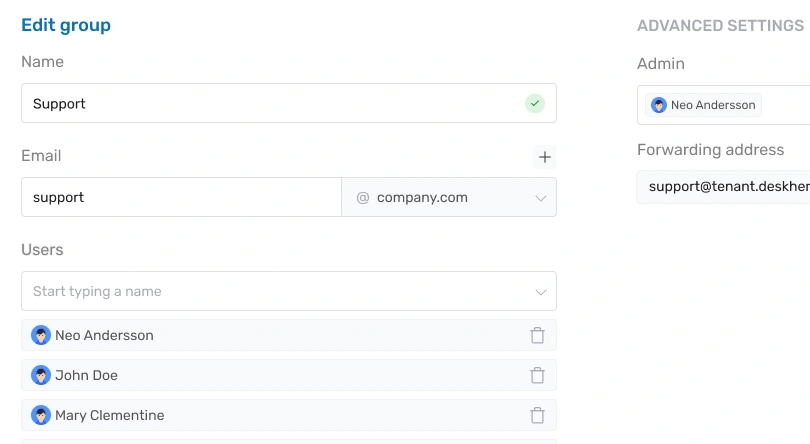 User Groups and Ticket Communication
Each group in Deskhero is associated with one or more email addresses for ticket communication. The default email address for a group is group@tenant.deskhero.com, but additional prefixes can be added to a group, such as somethingelse@tenant.deskhero.com. The customer can even use their own domain, replacing @tenant.deskhero.com with @customer.com. This allows for a seamless integration with the customer's existing communication channels, providing a better overall experience for their customers.