A seamless and secure user experience
Single Sign-On (SSO) allows users to log in to multiple systems with a single set of credentials, providing a seamless and secure user experience. Deskhero supports SSO through the Security Assertion Markup Language (SAML) protocol, allowing your customers to authenticate using their existing accounts.
With SAML-based SSO, users can log in to Deskhero using the same credentials they use for other systems, eliminating the need to remember multiple usernames and passwords. This reduces the risk of password fatigue and makes the login process quick and hassle-free.
To use SAML with Deskhero, customers need to set up a SAML identity provider (IdP) and configure it to work with Deskhero. Our platform integrates with popular SAML IdPs, such as Okta, OneLogin, and Microsoft Active Directory Federation Services (ADFS). The setup process is straightforward, and our support team is available to assist you every step of the way.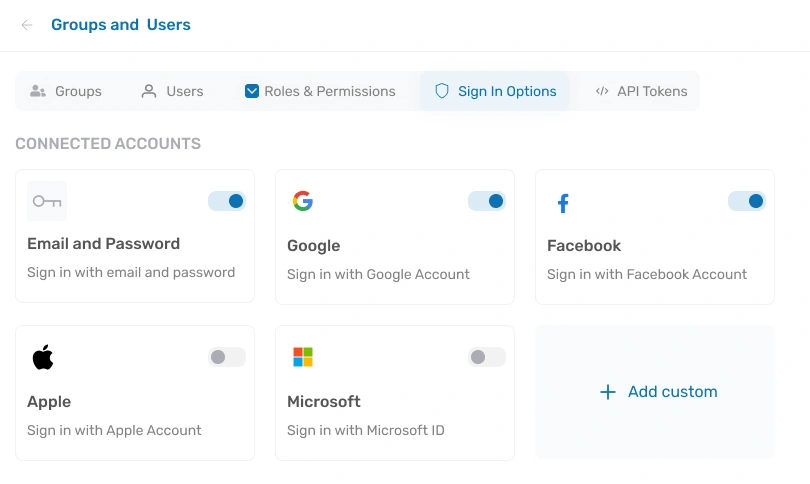 Log in to Deskhero using your existing credentials
Once the SAML setup is complete, users can log in to Deskhero using their existing credentials, and the platform will automatically update their profile information, such as name and email address. This provides a consistent and streamlined user experience, and helps ensure that users have the necessary information to communicate with the support team.
In conclusion, SAML-based SSO is an essential feature for organizations that want to simplify the login process and provide a seamless experience for their users. With Deskhero, customers can take advantage of this feature and enjoy the benefits of a secure and streamlined login process.