Tailor the information you keep track of
Custom fields in Deskhero allow you to tailor the information you keep track of. With the ability to add and edit custom fields, you have the flexibility to define what data is important to your organization.

Custom fields can be of different data types such as text, numbers, files, dates, and dropdown menus. This versatility allows you to store any information you need in a way that makes sense for your specific use case. Whether you need to keep track of order numbers, customer satisfaction scores, or any other relevant data, custom fields got you covered.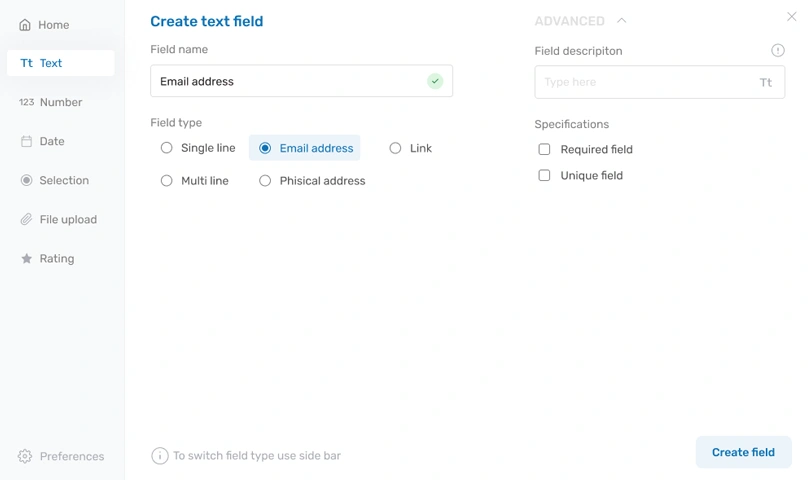 Find anything across all your data
Using custom fields is straightforward and intuitive. You can create custom fields in the settings and then use them in your list entries, tickets and even in the filters.
Since fields are not tied to a specific list or ticket, you will be able to find and aggregate entries, tickets, and everything else across all your data, using our simple search and easy of use filters.
In short, custom fields in Deskhero are the core of our product and provides a flexible, efficient, and user-friendly way to manage and utilize your data.