Manage users with ease
Administrators have the ability to manage and configure their users with ease. The User Settings page allows administrators to invite new users to the tenant by just entering their email address.
Each user can be assigned to one or more groups. The groups are used to segment access to tickets, lists, KBs etc. Read more about it here.
Users will also be assigned a role, with the standard being "User". However, certain users can be elevated to "Admin" or "Tenant Owner", granting them enhanced access to the platform's features and capabilities.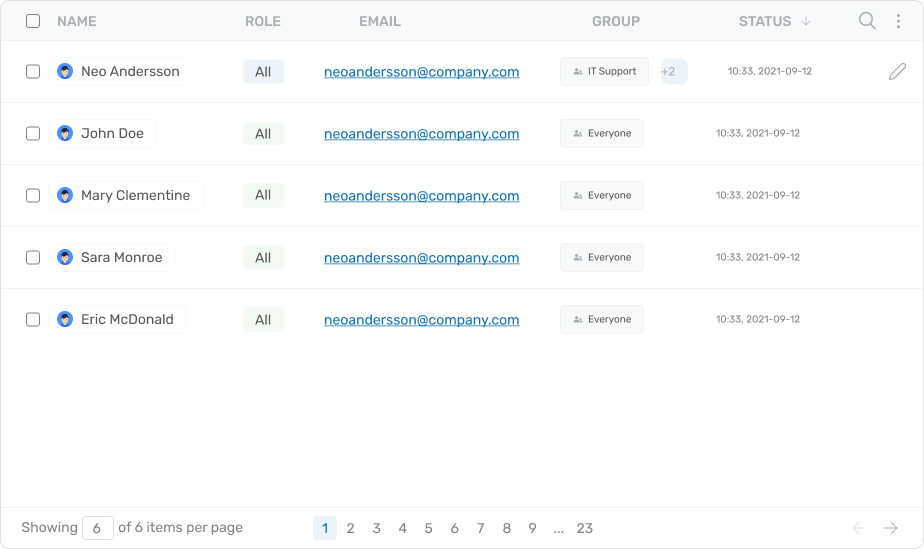 Securing account access
Deskhero also provides the option to enable multi-factor authentication. This helps to increase security by requiring an additional authentication factor, such as a time-based one-time password (TOTP). This feature provides an extra layer of protection to the user's account, ensuring that the user's data and information are secure.