Tickets through your own domain
By using custom email domains, you can further personalize your Deskhero experience and improve the overall communication with your customers and partners.
Using custom email domains allows you to receive tickets through your own domain email addresses instead of the default.
With this feature, you can set up incoming emails using addresses such as – finance@customer.com, invoices@customer.com, or any other email address you prefer, giving you a more professional look and helping to increase trust among your customers and partners.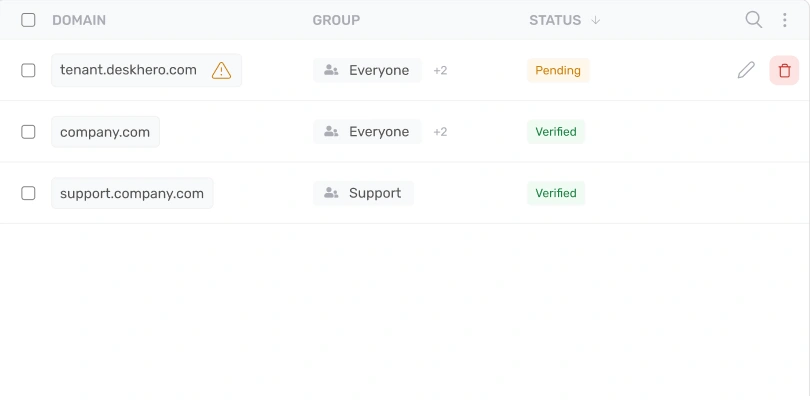 How to configure
By default, Deskhero assigns unique email addresses to each group within the tenant, such as finance@customer.deskhero.com or invoices@customer.deskhero.com, allowing you to receive tickets through incoming emails.
To set up custom email domains, all you need to do is add the domain to the Deskhero configuration section and set up the DNS records at your name server provider. This will prove that you own and have access to the domain, and allow Deskhero to send ticket replies on your behalf.